Whether your business is product or service-based, having the necessary equipment is vital to keeping your venture operating smoothly. Replacing, upgrading or purchasing equipment for the first time can put a serious pinch on your cash flow but with the right equipment financing, you can get the things your business needs without making a substantial dent in the bottom line.
That's why it's more efficient and smarter for your business to apply for finance. But before you take out a huge finance loan, there are ten questions you need to ask before you decide to apply for equipment finance.
What are your business needs?
First things first, it's important to consider whether your business will benefit from a loan. What your business needs and what your business wants are two very different things. That's why it's important to establish what kind of equipment or machinery will make your business more productive and efficient. Ultimately, the question to ask is, "will it make your profit margin grow?"
Business info
You can't run a successful business without having your business affairs in order. Though some commercial equipment finance can be done 'lo-doc', it's always a good idea to have your accountant prepare your business statements and paperwork.
By having an accountant assess if you can afford the repayments, your business will be able to better manage and measure cash flow.
What is your line of credit?
A line of credit is basically a flexible loan from a bank or financial institution. Similar to a credit card that offers you a limited amount of funds you can use when, if, and how you wish, a line of credit is a limited/specified amount of money that you can access as needed and then repay immediately or over a pre-specified period of time.
The big question to ask here is is, "How much can you borrow against your business?" This is where shopping around for finance is important because different companies will offer different things. There are finance services designed especially for certain businesses and they have an inherent understanding of what your business needs to grow and prosper.
As with any relationship you enter, it's important that there is a good fit. That's why shopping around to find a company that services and understands your business is important as you will be in a relationship with them for a few years, and most likely your property will be used as security against your purchase.
What can you afford to repay?
Never borrow money that you cannot pay back. There's no point borrowing 3 million dollars if you can't afford to repay it. When it comes to taking out a loan, it's important to work out your repayments.
Forecasting how they will be affected due to increased interest rates or business circumstance changes is crucial. If you pick a number out of thin air when applying for a loan, expect to land yourself in financial difficulties later on down the line.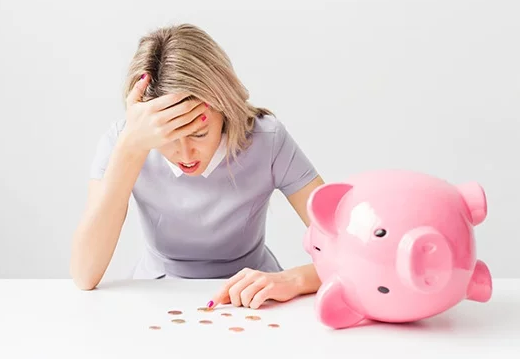 What deals are available?
At the end of the day, finance companies want your business. To get you to sign with them, they will likely offer you incentives to sweeten you up. As a result, the finance market can be fairly competitive.
When deciding which finance company you want to go with, it's important to find out what sweeteners they're offering and how this might benefit your circumstances. It could be anything from a lower interest rate for the first 6 months to a year's discount on fees. Some even have random deals like a new computer or iPad just to get you to sign.
Fixed or variable?
Knowing what finance is being offered and whether it is fixed or variable are important factors to consider when getting finance. Essentially, the clues in the name. Fixed rates stay the same over the entire term, variable rates vary depending on market fluctuations.
If the interest rate is low, a fixed rate is a great idea because it allows you to know what your payments will be upfront. This can put your mind at ease not having to worry about interest rates increasing later on in the contract. Fixed rates can be available for the first year, the entire term or sometimes just 3 months.
Variable allows the interest rate to change with the rates. This means you can save considerably when rates go down and also pay more when rates go up. If you plan to pay off the loan relatively quickly then you can benefit from variable rates. However, the longer it takes you to pay off the loan the more opportunity there is for interest rates to rise.
Insurance
Insurance, you only need it when you need it. Taking out a loan can help you afford the insurance that's right for you business. But first, it's important to determine what type of insurance you need.
Do you need special insurance? Do you need to provide a security or does your business need to have assets? These are all important things to consider. If you only need insurance who will insure you? What can they offer? What are the costs? Can they offer you a long-term deal?
Fine print
When it comes to fine print with finance, it's a bit different to accepting Apples terms and conditions when updating your phone software. Skimming over text could result in you having to pay unexpected fees later in the contract. And once you're in it you can't get out.
If possible, have your accountant, a lawyer or an independent adviser look this over. They'll be able to tell you what the terms of your loan are, whether the loan can be extended and even help you determine whether the loan will benifit your circumstances.
Leasing vs renting
When it comes to equipment or machine finance, the decision to lease or rent really depends on what you need. If the asset is integral to your business and you need it there all the time then leasing is your best option. The security and guarantee provided by a lease is important, and it ensures your business has what it needs.
For short term periods where you don't need an asset in your business year round then renting is likely a better option. Renting may cost more over that short term period but the total cost to you will be lower since you won't have the asset for many years.
Maintenance
How much will your equipment cost in servicing and maintenance? Purchasing equipment for your business is only stage one. Businesses need to allow for the added expense that equipment can need. Servicing, maintenance and parts are all costs that can quickly add up. These need to be budgeted for.
Do you need a dedicated mechanic? Sometimes your business may find it more cost effective to hire a maintenance team or person. Finding out the costs associated with replacement parts and equipment, as well as, how often it needs to be upgraded are all things to consider before taking out your equipment loan.
The ultimate decision
Now you've got the low down on how to finance equipment. If your business has assessed and answered these questions and something is still holding you back, then we can help you get approved for the finance you need to take your business into the future.
eCarz is a finance broker who offers truck, equipment and machinery finance. We specialise in making the impossible possible. Our friendly team of specialists cater to any circumstance. With a network of over 40 lenders, we can offer very competitive rates and deals and have a range of finance options to suit all business needs.
Simply contact us now and we will assist your business with all your machinery needs.